Addictions hits the family hard...
We are aware of the impact addictions has on the individual and the family. We strive to work with the family to restore the whole family.

Our treatment process includes:


Evaluation: Our evaluation includes a full clinical interview utilizing the most updated assessment tools. A complete evaluation may take more than one session.
Diagnosis and Recommendations: Once the evaluation is completed, the clinician will develop the appropriate diagnosis utilizing the current Diagnostic Statistical Manual.
Placement: Callahan Counseling Services is an outpatient treatment provider; however, not everyone would benefit from an Intensive Outpatient Program. Some clients may require a higher level of care while some others would strive in a less restrictive environment. The current American Society of Addictive Medicine (ASAM) criteria is used to determine the recommendations of the best level of care for the individual. Our staff will meet with the client and their families (if appropriate) to discuss the recommendations of the evaluation.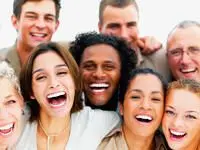 REVELATIONS - INTENSIVE OUTPATIENT PROGRAM
While we can not speak on other programs, we can discuss the difference our program has on the recovery process for the individual.

We look at the individual and assess their drug/alcohol use, any additional mental heath diagnosis, and personal diet and lifestyles. We utilize a Biological-spiritual-psychological model with an emphasis on brain chemistry and social support. Utilizing the works of Dr. Charles Gant and many others, we develop a plan to improve their recovery process with recommendations of nutrition, supplements, lifestyle changes, and perhaps continued counseling.
Revelations is a minimum six week program, meeting in Martinsburg on Monday, Tuesday, and Thursday evenings from 6:00pm to 9:00pm.
We also have individual sessions to work directly with the individual to focus on their individual and special needs. Individual sessions are scheduled Monday through Friday.
RELAPSE PREVENTION PROGRAM
While relapse is not necessary, unfortunately, for a number of reasons, relapse is a symptom of addictions. We believe that if a person fully engages in our Intensive Outpatient Program for substance use issues that relapse is not a necessary part of recovery. However, if a person does relapse, we want to support them in them on the journey to a better quality of recovery.
Our RELAPSE PREVENTION PROGRAM is open to anyone who has recently completed a structured program either at CALLAHAN COUNSELING SERVICES or other certified addictions treatment program.

The RELAPSE PREVENTION PROGRAM is a two week program the focuses on:

Family Support Programs
Re-evaluation of the client's relapse prevention plan.

West Virginia DUI Safety and Treatment Program
The DUI Safety and Treatment Program is a State Certified DUI/DWI Program. Our staff has been providing the DUI Program since 1993.
We understand how important your driver's license is to you and your family and we know the process to help you regain your driving privileges'. A DUI can mean the difference between getting the job you want or having the freedom to go where you want to go. We work and to get you through the process as quickly as possible. We have years of experience navigating through the ever changing laws and program guidelines.
Non-Discrimination Policy
Callahan Counseling Services, does not exclude, deny services to, or otherwise discriminate against any person on the ground of race, color, gender identification, national origin, or on the basis of disability or age in admission to, participation in or receipt of the services and benefits under any of its programs, activities and employment, whether carried out by Callahan Counseling Services directly or through a contractor or another entity with which Callahan Counseling Services arranges to carry out its programs and activities.
This statement is in accordance with the provisions of Title VI of the Civil Rights Act of 1964, Section 504 of the Rehabilitation Act of 1973, the Age Discrimination Act of 1975, and Regulations of the U.S. Department of Health and Human Services issued pursuant to these statutes at Title 45 Code of Federal Regulations Parts 80, 84 and 91.